Photos
Our photographer, Rodrigo Fredes has been on a show kick with a ton of great photos. Today, he checks in with new snaps from Suicidal Tendencies, DRI and Sick of It All at the Best Buy Theater in NYC from a few days ago. Check out the gallery here.
Music Videos
SICK OF IT ALL – Death Or Jail (OFFICIAL VIDEO). Taken from the album "Based On A True Story". Century Media 2010.
Posted by brody on February 8, 2013
Latest News
My fellow Americans, the time is coming for us to buy plane tickets, catch a boat or start swimming to France. That's right, industrial metal innovators GODFLESH (kids: that's JUSTIN BROADRICK's band before JESU) are reuniting for an appearance at this summer's Hellfest, set for June 18-20, 2010 in Clisson. Oh yeah, you'll also be getting THE FACELESS, NECROPHAGIST, IHSAHN, SICK OF IT ALL, ENSIFERUM, DECAPITATED and that band with two original KISS members. The full confirmed lineup thus far is after the jump, but first enjoy some bootleg footage of Godflesh destroying a small club with "Christbait Rising" back in 1990. You now have seven months to learn how to scream "Fuck yeah!" in French.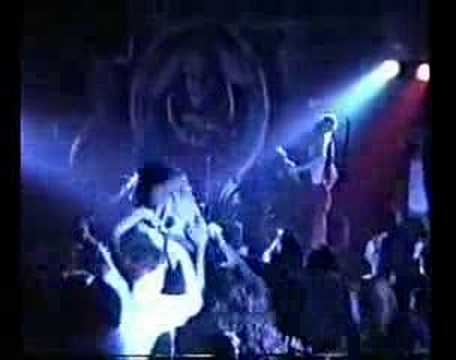 (more…)
Posted on November 30, 2009