A/V
We've got an interesting A/V Roundup for you this Thursday that spans a few genres! You'll find some new Six Feet Under, Warbeasts, and Vext tracks, plus a video peering into the recording sessions for The Ocean's new album!
Go get you some new Six Feet Under courtesy of PureGrainAudio, which the site has tentatively labeled "One of the Best Death Metal Releases of 2013."

Vext offer you their new "Maid of Gold" single as well via their SoundCloud. It's pretty damn heavy!

MetalSucks comes through with a new Warbeast song and some tour dates that are guaranteed to bring a head-banging smile to your face.

Once again, the good folks at MetalSucks have posted the first of what I can assume to be many studio reports from The Ocean's recording sessions. It's definitely worth the time if you've got it; awesome footage, interesting content, and good music! Can't ask for more than that.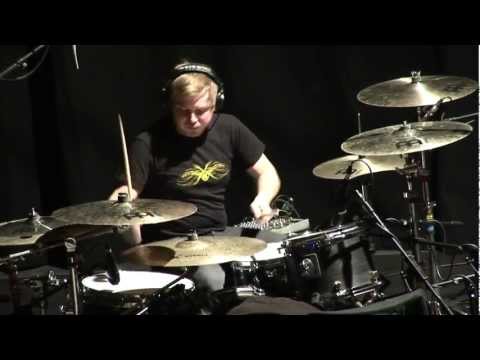 A/V
When the fine lads of VEXT came to us with their first single, "In The End," we jumped at the opportunity to premiere the track for the Metal Injection junkies. The band features frontman Tommy Vext, who you may know from his time with Divine Heresy and Snot, as well as guitar virtuoso Angel Vivaldi, who we've fawned about in the past, and the rythym section of the now disbanded Mutiny Within (Andrew Jacobs on bass and Bill Fore on drums). For those expecting brootal underground death metal, this is not for you. These guys are going for melody and I think they do a pretty solid job of writing a catchy song that just so happens to have an unfuckwithable guitar solo from Vivaldi. The track comes from their EP, Impermanence, which has yet to see a release date. What do you guys think of Vext?