A/V
I can still remember all the noise surrounding the release of Sepultura's Roots like it were yesterday. Although Chaos A.D. proved the band was undergoing an evolution almost everyone seemed to enjoy, it was Roots that ultimately made waves that would divide the band and their fans in more ways than one. Regardless of your thoughts concerning the band's NU direction, the album captivated the metal world with its delivery and indigenous influence. (more…)
It's Just Business
Update: Billboard has chimed in saying that 36 staffers will lose their jobs, 16 of which are U.S. based. Additionally, founder/CEO Cees Wessels is stepping down. It looks as though the European offices will remain opened, with a reduced staff. Original story follows…
Today is a sad day for those of us working in the music business. Word leaked over Twitter that Roadrunner Records was doing some reshuffling recently. The label was bought out by Warner Music Group in 2010, and whenever a label or a company is "bought out" or there is a merger, as much positive spin as is put on it, it ultimately results in job loss. Initially, there were some layoffs at Roadrunner, and today the other shoe has dropped. Roadrunner is supposedly closing their UK, Canadian and possibly German offices, at the behest of their parent company, WMG. There are rumors that some people in the U.S. offices have been let go as well. Roadrunner has been pretty quiet about the whole thing. Some Roadrunner artists are pissed, namely Trivium's Matt Heafy, who went on a mega-rant on Twitter: (more…)
In the News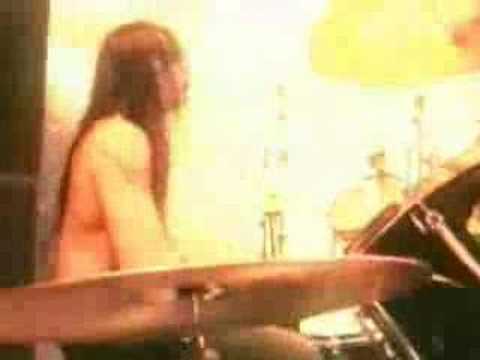 Norwegian black(ish?) metallers SATYRICON have issued the following update on their new album, due out November 3rd via grimmest-ov-the-grim label Roadrunner Records:
"We have completed the new album The Age Of Nero in its entirety and we are very very proud of it! The release date is November 3rd and will be followed by a full European headlining tour opening in Stavanger, Norway on November 12th and ending in Hamburg, Germany on December 20th. A few more shows will be added soon. Opening act on the tour is EVILE and the direct support act will be added soon. Expect updates with tons of information on the new album and the tour, competitions, interviews and music in the next few weeks!"
Staying super-tr00 to their black metal roots, Satyricon will also be hitting the road with equally-kvlt labelmates Cradle of Filth for an, appropriately enough, winter US tour in January/February of '09. Expect to hear some rawkin' black'n'roll from Satyr, Frost, and hired guns Gildas Le Pape (rhythm guitar) & bassist Victor Brandt (Dominion, Totalt Javla Morker) alongside Cradle of Filth's bombastic "No really guys, we used to be black metal in the '90s!" shtick.
Say what you will about the lack of rawness inSatyricon's newer material (I know I sure do) but you've gotta admit that they're putting out some diabolically-catchy music. In a way, they've pulled a Darkthrone – regressing so far past their orthodox black metal roots that they bypassed metal altogether and ended up entrenched in a pit of sleazy, dirty rock'n'roll, and you know what? It works. Not to say that I wouldn't have been happier to hear that Dark Medieval Times Part II was coming out, but hey, I'll take what I can get nowadays. At least it's not deathcore. For those interested in European tour dates…. (more…)
Posted on August 18, 2008