A/V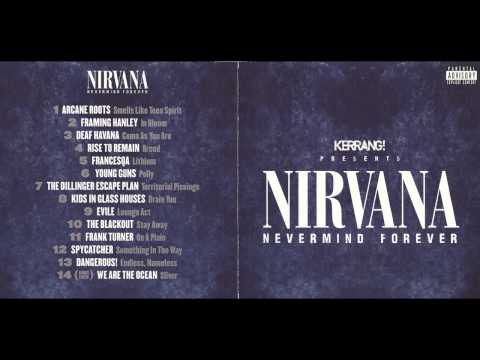 Listen as Dillinger interpret unquestionably the heaviest song on Nirvana's Nevermind. These guys sorta rule at covers. Have you heard their interpretation of Guns N Roses "My Michelle" or their complete raping of Black Sabbath's "Paranoid" ?
A/V
Hell No!
While not exactly metal, Nirvana holds a very special place in my heart and at one point in my life was my favorite band on the planet. I know far too much about Kurt Cobain. Anyway, the reason I mention any of this is because today a video surfaced of teen queen Miley Cyrus covering a song that was released one year before she was even born. A song she says is very special to her. If it's so special Miley, then why did you have to go ahead and "sing" it and end up ruining the whole thing. AWFUL! It reminds me of Avril Lavigne's terrible cover of System of A Down's "Chop Suey", which if you missed can be seen here:
A/V
As we look back at the 17 year anniversary of the death of Kurt Cobain, let's check in with what Billy Milano has to say about the matter.