Frank's Favorite Drumers
Being a drummer myself, I'd have to admit I tend to hone in on his business more so than the rest of the band. It's a well known saying that "the drummer can make or break any band", but there is a lot more to it than hitting things as fast as you can to be amongst the top metal drummers of today. Much consideration went into the following list including: Agility, Diversity, Endurance, Style, Precision, Embellishment, & Showmanship.
Now, I'm not a big fan of "Top 10" lists, I personally feel there is no place for competition in music, but when Rob approached me with the idea of talking about my favorite drummers, how could I decline? I now present my 10 favorites in no particular order. (Give me a break! it was hard enough to narrow a list down to 10.)
Seriously, your not going to make me decide are you? Chances are if you've seen Necrophagist live in the past 5 years, you've seen either one of these guys play (unless you caught the summer slaughter set that featured Marco Minnemann). Now we all know Muhammed changes drummers like some people change their underwear, but he certainly has a knack for equipping himself with some of the top players in the world!
Hannes Grossmann
Bands you can hear him with: Necrophagist, Obscura (Germany)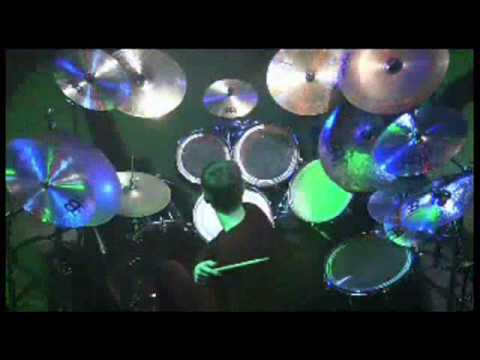 Hanneswas the first drummer I've seen play with Necrophagist, and it was nothing short of a jaw dropping experience. I had never seen such technical fast drumming executed in such precision. There was something poetic about the natural ease to what he was doing, like a bear ripping through it's prey. I'll admit I was a bit shocked when I had learned he would no longer be playing with Necrophagist, but once I heard Hannes' new project Obscura all was good in the world again. (more…)
Posted on August 20, 2009