Go See This Fucking Band
Yes, AC/DC really is as awesome as everyone says (setlist, video available)
Posted on November 14, 2008
OK, get over your reservations about wasting your wallet for a ticket and go see AC/DC. Nothing from your CDs, DVDs or barroom shoutalongs can prepare you for how awesome this band really is live.
The lights at Madison Square Garden dimmed, giving way to a big screen cartoon with a vague story about Angus Young conducting a speeding locomotive. Two animated lovelies seduced Angus, knocked him out and hijacked the train, culminating in a high-speed wreck that flung five filthy-looking old men out onto the Garden stage. The opening chords to "Rock n' Roll Train," a new song that melds some of the oldest themes in rock history, assured you that the bedlam had barely even taken off.
Bounding into "Hell ain't a Bad Place to be," AC/DC unleashed a history of great songs that continues into their newest album, Black Ice. "Back in Black" and "You Shook Me All Night Long" sounded better than ever on their umpteenth performances, reminding everyone why they got so huge in the first place, but the band kept up the pace with staples like "Thunderstruck," "Dirty Deeds Done Dirt Cheap" and "T.N.T." The classics were played as vigorously as the new tunes, which, although initially unfamiliar, were instant enough to have the entire arena headbanging while shouting back to "War Machine" and "Big Jack."
Angus Young is a marvel. Mugging, duckwalking, and ostensibly having a seizure during a particularly potent solo, he's easily the most energetic firecracker in a band full of them. His 5' frame overpowered the venue throughout the evening, whether through the staggering solos he released on "Let there be Rock" or the one break he took to strip down and eventually moon the sold-out crowd during "The Jack."
In any other band, Brian Johnson would've stolen the show, dangling from an enormous overhanging bell during "Hell's Bells" and howling like a dog in heat while the band's steady but forceful rhythm section directed the flow. Introducing "an old friend" who would turn out to be a gargantuan, inflated and obese groupie with tits spilling out of her bra, he belted out Bon Scott's ancient yarn of "Whole Lotta Rosie" with the conviction of the dirty old man you always saw in that one corner of the video store.
To be picky, one could squawk about the setlist–too much Black Ice, not enough Highway to Hell, different fan favorites or new songs…but seriously, there's no band of AC/DC's stature that's more entitled to play their new music, and it's hard to imagine any of their peers pulling off five new songs in a set without sending half the audience to the nearest bar.
Encoring with an incendiary "Highway to Hell," AC/DC closed the evening with "For Those About to Rock," prompting cannons to blast a salute to the band. The crowd echoed the sentiments by enthusiastically finishing the chorus every time, and call and response shouts of "Fire! We sa-lute you!" could be heard outside the venue long after the show had ended.
From the hooks to the lyrics to the sound to the costumes, AC/DC haven't evolved since the days that Bon Scott was still a threat to all law enforcement. There's still no one who does what they do as well as they do it, and if you see only a handful of bands in your lifetime, this should be one of them.
The rest of AC/DC's tour dates below, along with a setlist and footage of their opening video (spoilers!)
November 13 – New York, NY @ Madison Square Garden
November 15 – Washington, D.C. @ Verizon Center
November 17 – Philadelphia, PA @ Wachovia Center
November 19 – East Rutherford, NJ @ IZOD Center
November 21 – Columbus, OH @ Schottenstein Center
November 23 – Minneapolis, MN @ Xcel Energy Center
November 25 – Denver, CO @ Pepsi Center
November 28 – Vancouver, BC @ General Motors Place
November 29 – Seattle, WA @ Key Arena
November 30 – Tacoma, WA @ Tacoma Dome
December 2 – Oakland, CA @ ORACLE Arena
December 6 – Los Angeles, CA @ The Forum
December 10 – Phoenix, AZ @ US Airways Center
December 12 – San Antonio, TX @ AT&T Center
December 14 – Houston, TX @ Toyota Center
December 16 – Atlanta, GA @ Philips Arena
December 18 – Charlotte, NC @ Time Warner Cable Arena
December 20 – Ft. Lauderdale, Florida @ Bank Atlantic Center
December 21 – Tampa Bay, Florida @ St. Pete Times Forum
January 5 – Cleveland, Ohio @ Quicken Loans Arena
January 7 – Pittsburgh, Pennsylvania @ Mellon Arena
January 9 – Toronto, Ontario @ Rogers Centre
January 11 – Cincinnati, Ohio @ U.S. Bank Arena
January 13 – St. Louis, Missouri @ Scottrade Center
January 15 – Omaha, Nebraska @ Qwest Center
January 17 – Fargo, North Dakota @ Fargodome
January 19 – Minneapolis, Minnesota @ Xcel Energy Center
January 21 – Kansas City, Missouri @ Sprint Center
January 23 – Dallas, Texas @ American Airlines Center
January 26 – Tulsa, Oklahoma @ BOK Center
January 28 – Little Rock, Arkansas @ ALLTELL Arena
January 30 – Memphis, Tennessee FedEx Forum
January 31 – Nashville, Tennessee @ Sommet Center
February 18 – Oslo, Oslo, @ Telenor Arena
February 20 – Stockholm, Sweden @ The Globe
February 22 – Stockholm, Sweden @ The Globe
February 25 – Paris, France @ Bercy
February 27 – Paris, France @ Bercy
March 1 – Antwerp, Belgium @ Sportpaleis
March 3 – Antwerp, Belgium @ Sportpaleis
March 5 – Leipzig, Germany @ Halle 1
March 7 – Dusseldorf, Germany @ ISS Dome
March 9 – Oberhausen, Germany @ KoPi Arena
March 11 – Bremen, Germany @ AWD Dome
March 13 – Rotterdam, Holland @ Ahoy
March 15 – Dortmund, Germany @ Westfallenhalle
March 17 – Prague, Czech Republic @ O2 Arena
March 19 – Milan, Italy @ Datch Forum
March 21 – Milan, Italy @ Datch Forum
March 23 – Budapest, Hunfary @ Papp László Budapest Sportarena
March 25 – Frankfurt, Germany @ Festhalle
March 27 – Munich, Germany @ Olympiahalle
March 29 – Zurich, Switzerland @ Hallenstadion
March 31 – Barcelona, Spain @ Sant Jordi
April 2 – Madrid, Spain @ Palacio de los Deportes
April 14 – London, UK @ O2 Arena
April 18 – Dublin, Ireland @ O2 Arena
Apr. 21 – Manchester, UK @ MEN
Apr. 23 – Birmingham, UK – NEC
Setlist:
1. "Rock n' Roll Train"
2. "Hell ain't a Bad Place to be"
3. "Back in Black"
4. "Big Jack"
5. "Dirty Deeds Done Dirt Cheap"
6. "Thunderstruck"
7. "Black Ice"
8. "The Jack"
9. "Hells Bells"
10. "War Machine"
11. "Anything Goes"
12. "You Shook Me All Night Long"
13. "T.N.T."
14. "Whole Lotta Rosie"
15. "Let there be Rock"
encore
16. "Highway to Hell"
17. "For Those About to Rock"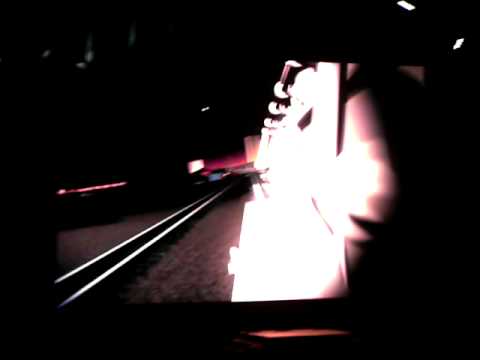 OTHER LINKS FROM ACROSS THE INTERNET