Frank's Favorite Drumers
Frank's Favorite Drummers: Everyone Else
Posted on August 26, 2009
So this brings us to the conclusion of my 10 favorite drummers list, and it's been harder than you can ever imagine for me to narrow my giant list of awesome players. This is why I'm pulling the "I can do what I want on my site" card, and chose to provide you with several drummers I think you should check out in this last post. Up to this point I've only talked about metal drummers, but for this last entry you may notice some incredible non-metal players that are definitely worth watching. Like my other entries, these are in no particular order.
Hopefully this has been a learning experience, and who knows, maybe you'll walk away with some new favorites. The important message I hope to convey with all of this is to trade in your judgmental nature for one of appreciation. I often find myself looking for qualities within a band or player that I can respect, opposed to ones I can ridicule as I think any respectable musician, music appreciator, or human being should.
Brann Dailor
I love Mastodon as much as the next guy, but I'll admit that a Mastodon live show usually winds up being an hour long drum solo in my head. Beyond having his own style that begins and ends with his signature snare sound, he has incredible chops and a perpetuating flow with every song he plays. His work only progresses further with each release, and although I can't admit to liking every song they ever wrote, I can admit that I keep the track on solely for Brann's playing.

VADrum
Otherwise known as Andrea Vadrucci from Italy, he has managed to make a name for himself by playing along to drum-less works of music, ranging from classical music to cell phone ring tones. It's very entertaining to say the least.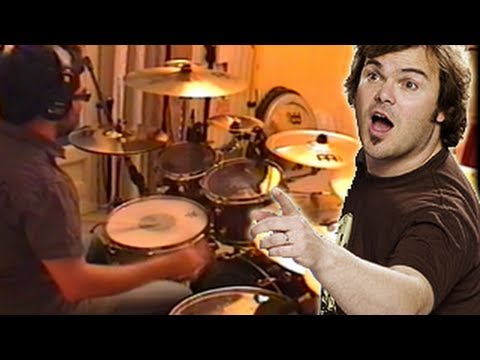 Damon Che
Better known as the drummer of the wild instrument-experimental rock group Don Caballero, this dude speaks volumes with his set. He also has the most awkward snare set up I had ever seen, but it doesn't seem to be slowing him down any.

Dan Ford
If you've ever heard the band Sikth, you know exactly why Dan Ford made this list. My only regret is never seeing this guy live before the band breaking up!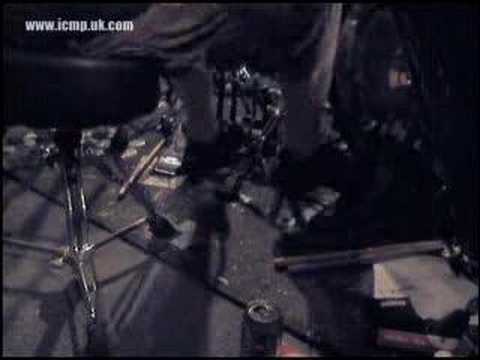 Conny Pettersson
Best known for his work with Sweden's Anata, this guy tears shit up like there was no tomorrow. I not only endorse the band every chance I get, but Conny himself is a big inspiration. Anata has only played 1 show in the U.S. throughout their career, I'm still holding my breath for a tour in the future though. Don't let me down!

Sean Reinert
Death, Cynic, Gordian Knot… need I really say anymore? Whether you like Cynic or not, you know he has chops out the ass. Give some respect where it's due. As of recently I been seeing more videos of Sean with Death surfacing on the web, it's worth checking out.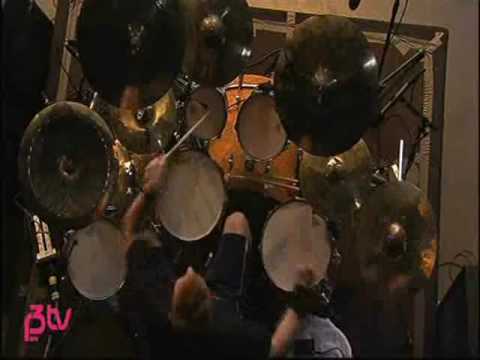 Danny Carey
Tool is definitely a rhythm focused band, shit without Danny I stand to argue Tool wouldn't be the super group that they are. His favoring of odd time, cymbal embellishments, and over all composition are main components in the band's music. To elevate his awesomeness even further, Carey is also a pioneer in the inclusion of unorthodox percussion such as the Indian tabla and various electronic mandalas. To put it plainly, learning how to play Indian percussion is probably one of the hardest tasks any drummer can fulfill.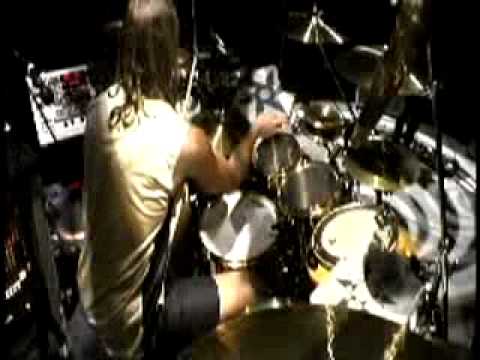 Shannon Lucas
Note for note, hit for hit, this dude fucking wails on his set like a Mike Tyson KO. Previously playing for Mensrea, and All That Remains, it wasn't until he joined The Black Dahlia Murder that we knew what Shannon was made of. He's fast, precise, hard hitting and loads of fun to watch live. I think a quick listen of the "Nocturnal" LP is all the evidence you really need.


Dave Weckl
Before I ever picked up a drum stick I already knew the name Dave Weckl, and when he's on the cover of every drum mag, poster, and endorsement deal how can you possibly ignore it? It took me a while to get into what he was doing, because as a teenager Jazz Fusion wasn't my thing. However, there isn't enough Dave Weckl video out there these days to keep my appetite at bay. The only place you'd know this guy from is The Dave Weckl band, well because he's so good he enlists you, not the other way around.

Tony Royster Jr.
If your a drummer, you've probably sat and watched this kid for hours saying "WHAT THE FUCK!?"
For anyone who isn't a drummer, prepare to have your mind blown by a 12 year old boy!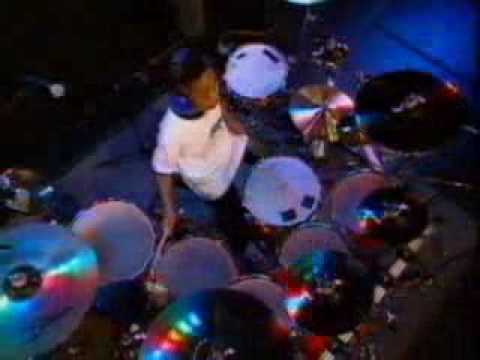 OTHER LINKS FROM ACROSS THE INTERNET