A/V
Watch The Ultimate Warrior Make I SEE STARS Feel Very Uncomfortable
It's the next episode of the Warrior show you weren't waiting for. You might remember that the Ultimate Warrior, for some ungodly reason, was dispatched by Sumerian Records to make life a living hell for one of their bands, Asking Alexandria about a year or so ago. Now, a whole year later, he's back with episode two, and this time, he's pointlessly annoying I See Stars at five in the morning TO GET INTO TIP TOP SHAPE.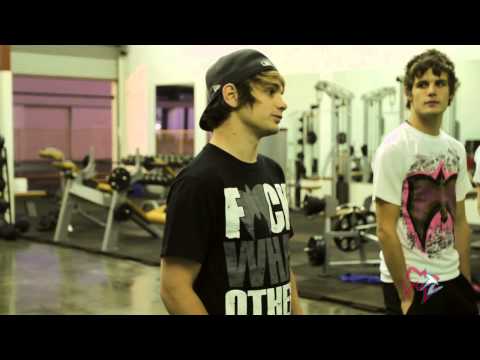 You can watch the episode above. I tried to watch it all the way through but I just couldn't get through it.
What is the point of this? Why does this band have to suffer through being yelled at a 50 year old has-been telling them to get into shape when he can barely walk.
If you do watch this, and you happen to learn something, please pass along what you learned, because I can't seem to grasp a point inall of this.
OTHER LINKS FROM ACROSS THE INTERNET