A/V
THE FACELESS Tease New Music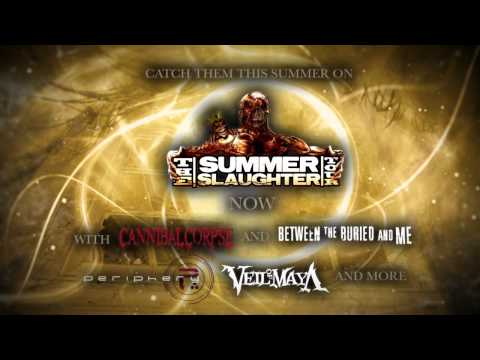 If you've been listening to SiriusXM Liquid Metal, you've already heard the new track from The Faceless called "Deconsecrate." That's the only place you can hear it. You can also watch a live bootleg of it. That's the only place you can hear a full Faceless song. The band has however thrown up a new teaser with about a minute of new material. It sounds pretty damn interesting. Personally, I can't wait to hear the whole thing when it comes out next Tuesday. If you just need any piece of information possible on this new release, here is the track listing:
1. Autotheist Movement I: Create
2. Autotheist Movement II: Emancipate
3. Autotheist Movement III: Deconsecrate
4. Accelerated Evolution
5. The Eidolon Reality
6. Ten Billion Years
7. Hail Science
8. Hymn of Sanity
9. In Solitude
Autothiesm, the new album from The Faceless is available for pre-order right here.
OTHER LINKS FROM ACROSS THE INTERNET