A/V
Mayhem Fest Kick-Off Roundup: SLIPKNOT's Jim Root Burst Appendix, ANTHRAX's Charlie Benante Sitting Out, SLAYER Cover EXODUS and More
The fifth annual Rockstar Energy Drink Mayhem Festival kicked off this weekend in San Bernardin, CA and there is a lot of news to report from the weekend's events. First off, the fest drew it's biggest turn out ever at 26,105 which was 4,000 more than the previous attendance record set by the tour. Now to some tour injuries…
Headliners Slipknot will be without guitarist Jim Root for the first few shows as Root unfortunately suffered a burst appendix. Here's the band's official statement on the matter:
"We're sorry to announce that our brother, Jim Root, will not be performing with us at Mayhem today in San Bernardino due to serious health issues. Jim has been seriously sick for the past two weeks and went to the hospital last week where he was advised that his appendix burst a couple weeks before and that it could have been life threatening. Jim is at home recovering and is awaiting surgery to have pieces of his appendix removed and hopes to join the tour as soon as he is able.

"Slipknot will continue to headline the Mayhem Festival and all other shows. We refuse to let our fans down and will not miss a single date. We will miss Jim greatly and our thoughts are with him. Jim sends his love to each and every one of our fans.
Here is some footage of Slipknot from the tour kickoff: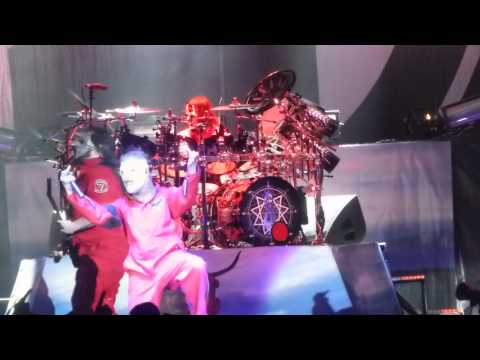 Meanwhile, Anthrax suffered a similar setback when Charlie Benante suffered a minor hand injury forcing him to miss the first few days of the festival. Shadows Fall drummer Jason Bittner has committed to filling in, as he has this past February for a few Anthrax shows in Argentina. Here is some footage from this weekend of Bittner with the band: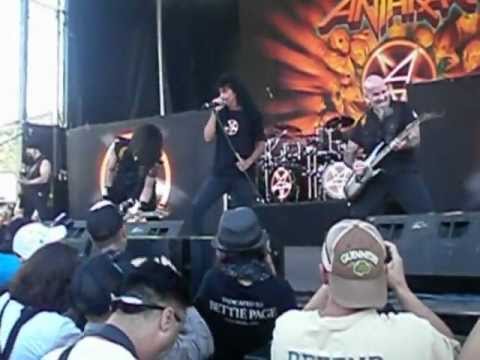 On the second day of the fest, while in the Bay Area, Slayer paid tribute to Exodus, obviously as a nod to Exodus guitarist Gary Holt who is filling in for Jeff Hanneman due to his recovery from that nasty spider bite.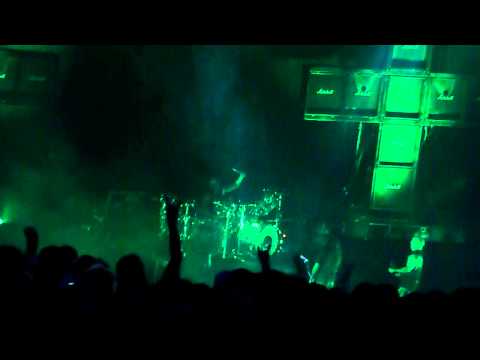 Here is As I Lay Dying playing their new single, Cauterize live: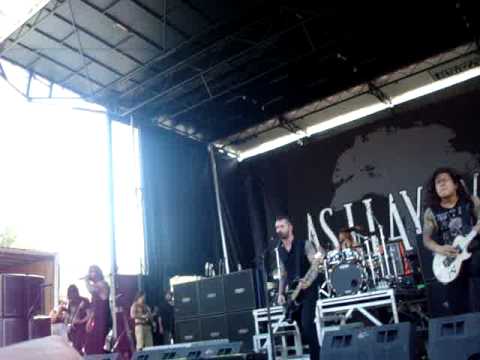 …and finally, here are two reports on the official Mayhem Fest YouTube channel hosted by Mistress Juliya. The first one focuses on setting up for Mayhem Fest, and the second on the kick-off day in San Bernardino.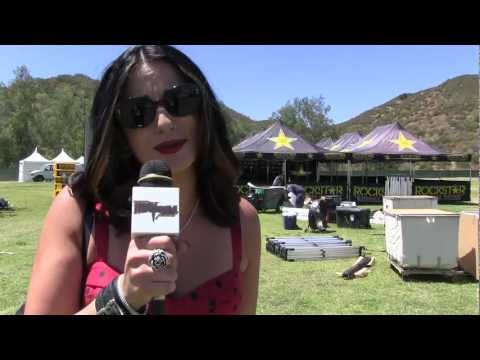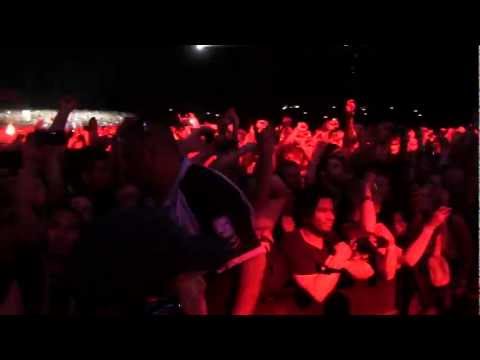 Mayhem Fest is just getting started. Here is the full list of tour dates, get to know all the bands, with their music videos on the latest episode of The FiX, and there are still some tickets we are giving away (available for later shows in the tour).
OTHER LINKS FROM ACROSS THE INTERNET